We Would Love To Invite You For Shabbat Dinner
To really get to know us, is to Wine and Dine with our family. The Friday night Shabbos dinner is a Hallmark of our open-door policy. Join us on the first Friday of each month for a Yonkers Jewish Community Dinner. Hear words of inspiration and sing beautiful shabbos melodies. Nourish your body and soul!
There is no charge for Shabbat Dinner, but please RSVP by emailing [email protected] for catering purposes. We look forward to seeing you there! 
Time: First Friday of each month.
Davening Services: Approximately 40 minutes after candle lighting. 
Location: Chabad of Yonkers, Greystone Jewish Center 600 N Broadway, Yonkers, NY 10701
Followed by the Community Dinner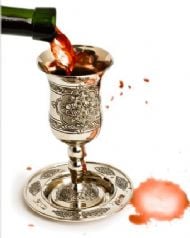 If you are looking for a new community, and Jewish Experience, please contact us, (look at top of this web-page and click 'contact us'), leave some information about yourself, with a phone number where we can contact you.
Rabbi Mendy & Chani Hurwitz 
An actual conversation:
"But Rabbi, I am not religious," you say.
Last I checked you don't need to be religious to eat.
"But Rabbi, it is such an imposition on your wife to make all that extra food," you say.
When you come, G‑d willing, you bring great blessings to/for my family.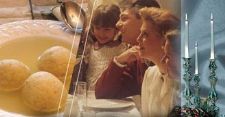 "But Rabbi, you already have enough people," you say.
It is never enough. My family would be honored to have you as our guests.
"OK, OK. But what can I bring?" you say.
Bring yourself and bring a friend & together we will experience Shabbos.
Please contact us to let us know that we will be having the pleasure of your company.